About Terrament
Terrament is an energy startup solving our trillion-dollar energy storage crisis.

We are building affordable, scalable energy storage using a technology called Underground Pumped Hydro Storage, or UPHS.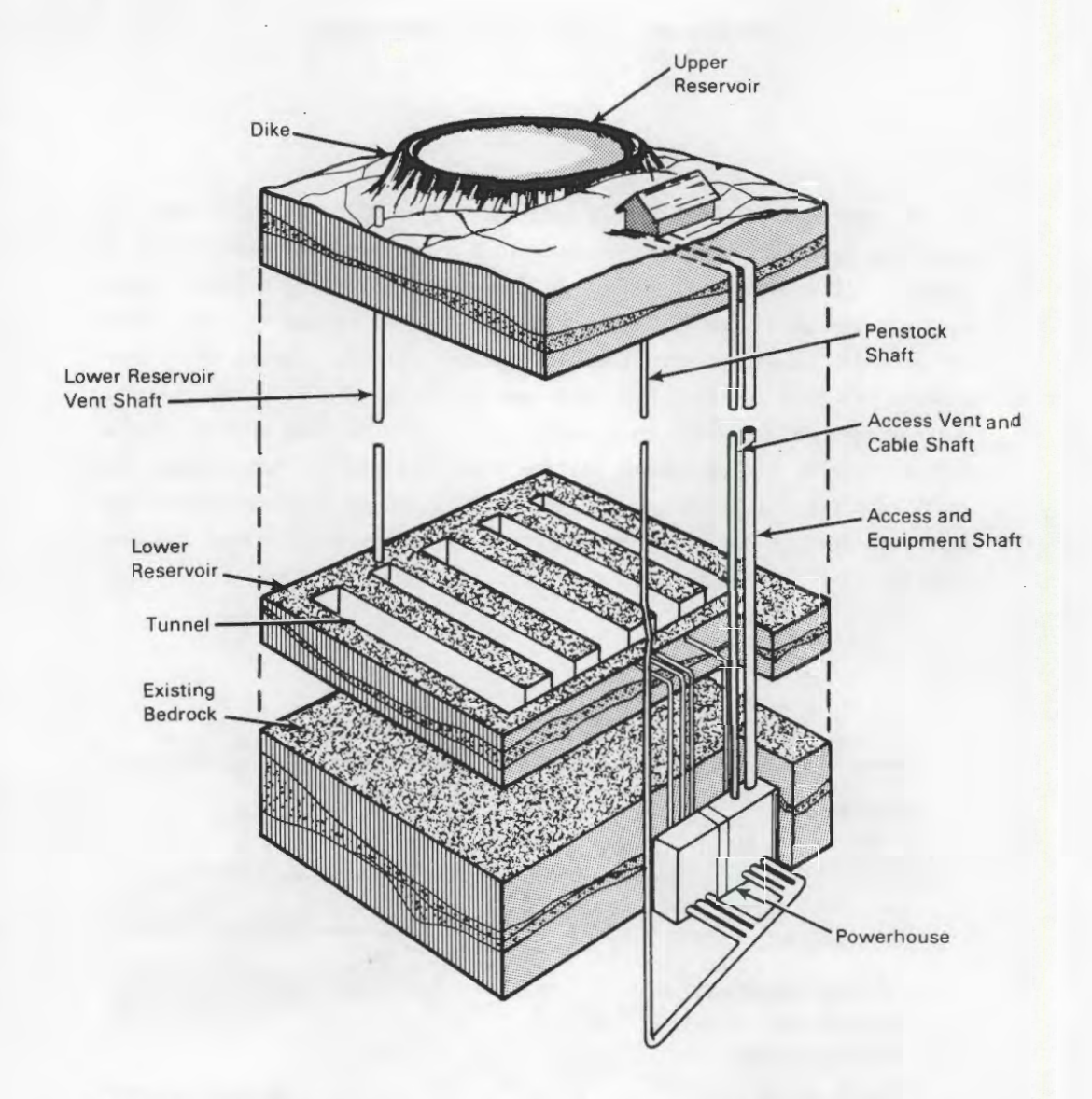 UPHS design from a U.S. DOE report. See key research below.
Our Energy Storage Problem
Climate damage is a grave threat to our health, economy, and national security. We must accelerate our efforts to replace fossil fuels with renewable energy.
But renewable energy has a problem: wind and solar power is variable -- it fluctuates with the weather. And our power grid isn't built to handle variable power. Research shows how this problem will be solved. In addition to expanding power transmission, it calls for trillions of dollars of additional energy storage.
Terrament's Solution
Terrament is building closed-loop, underground pumped hydro storage (UPHS). UPHS is a well-researched, low-risk technology. We estimate that our design will be 3-15 times cheaper than lithium ion storage over a lifetime of forty years.
Terrament's unique design solves previous barriers to the construction of UPHS.
Why Terrament?
Terrament provides a low-risk, affordable solution for scalable energy storage.
World governments have declared a state of climate emergency. And they have pledged to quit fossil fuels by 2050. But we are not yet on track to meet those promises. Research shows that if we don't expand our energy storage capacity, our solar and wind energy markets will stagnate.
Without energy storage, renewables will fail to reach even 25% of the energy market by 2040. This will cause global temperatures to rise over 3°C, a level which will cause catastrophic climate damage.
We have to do better.